Home
Headlines & Highlights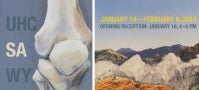 Studio Arts Student Exhibition, January 19 - February 9, 2018
Now in its ninth year, the Studio Arts Summer 2017 Creative Research Exhibition: Wyoming Field Study and Undergraduate Research Awards features work by students participating in the Summer 2017 Studio Arts Field Study in Wyoming offered through the University Honors College as well as Studio Arts Research Fellows conducting independent research through the University Honors College, the Dietrich School's Office of Undergraduate Research, Scholarship, and Creative Activity, and the ACCAC Fellows Program in Creativity and Innovation.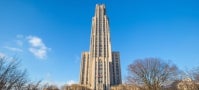 A Message from Dean Kathleen Blee
In light of allegations of concerns in the past and present climate of a department in our School, I want to assure you that I am actively addressing this matter and am fully committed to fostering an educational and employment environment that is free of discrimination and harassment. As the Chancellor indicated in communications to the community, the University is conducting a full investigation into the issues that were raised.