Home
Headlines & Highlights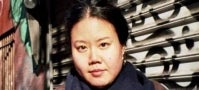 Dietrich School Alumna Selected as 2018-19 AAWW Margins Fellow
Dietrich School alumna Jen Lue (A&S '11), has been selected as one of four 2018-19 Margins Fellows by the Asian American Writers' Workshop. The Margins Fellowship is an opportunity for emerging Asian American creative writers to build a home for their writing on the Asian American Writers' Workshop's online magazine The Margins, receive guidance and support for their careers, and build community with fellow writers at AAWW.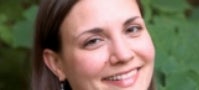 Dietrich School Psychology Professor Wins Grant to Study Body Image, Social Media in Teens
Division 7, the official developmental psychology section of the American Psychological Association, has selected Sophia Choukas-Bradley, an assistant professor in the Dietrich School's Department of Psychology, as this year's winner of the Early Career Research Grant in Developmental Psychology. The $1,000 award is given annually to one or two early career scientists.