Home
Headlines & Highlights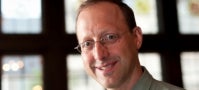 Dietrich School Professor Granted EURIAS Fellowship
Dietrich School faculty member Todd Reeser, Professor of French and Director of the Gender, Sexuality, and Women's Studies Program, has been awarded a 10-month senior residential fellowship in AY2019 in Lyon, France under the auspices of the EURIAS Fellowship Programme to conduct archival research on his ongoing "Transgender France" book project, and become part of a research team at the Max Weber Center. His research community in Lyon is focused on the subcategory of "Sexualités, couples, identités."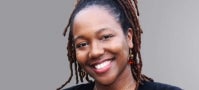 Africana Studies Professor Receives Amaury Talbot Prize
Yolanda Covington-Ward, associate professor in the Dietrich School's Department of Africana Studies, is the recipient of the 2016 Amaury Talbot Prize for Africanist Anthropology from the Royal Anthropological Institute in England for her book Gesture and Power: Religion, Nationalism, and Everyday Performance in Congo.